LG Display 5.9mm-thick LED-backlit TV Panel
Photo: Company
Wednesday 20 May 2009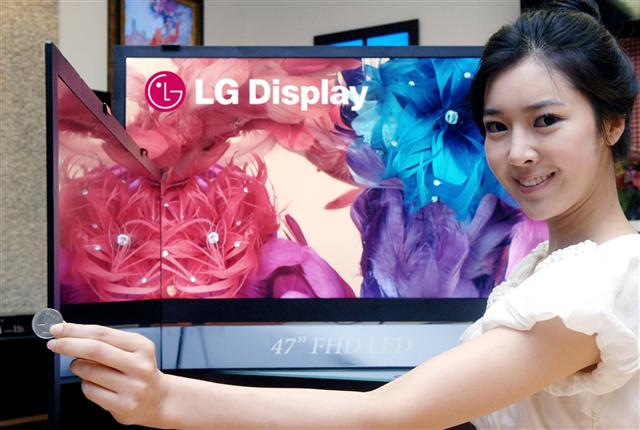 LG Display has announced 5.9mm-thick 42- and 47-inch LED-backlit LCD TV panels.
The 42- and 47-inch LCD TV panels employ LG Display's edge-lit LED backlight system to realize a panel thickness of 5.9mm, the company said.
LG Display's proprietary LGS (light guide sheet) technology enabled the company to reduce the thickness of the light guide plate (LGP) by more than half, it said.
The displays can reproduce a color saturation level of 80 percent (NTSC). The panels feature LG Display's 120Hz technology with a motion picture response time (MPRT) of 8ms, eliminating motion blur and boasting full HD (1920 x 1080) resolution, according to the company.