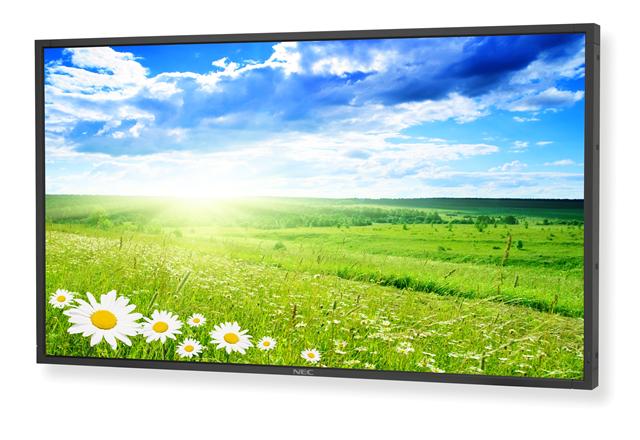 NEC has introduced a new 46-inch high-bright professional display, the MultiSync X461HB. The model is enhanced by the Digital Signage Technology Suite that allows the product to stand out in heavily-lit environments.
With a brightness of 1500 cd/square meters and 3,500:1 contrast ratio, the X461HB boasts 110% higher brightness than NEC's previous-generation displays.
The X461HB includes ambient light sensor technology, which automatically adjusts the backlight depending on the ambient lighting brightness and maximizes the power management feature.
The display also features 1,360x768 WXGA resolution in 16:9 aspect ratio, built-in expansion slot, carbon footprint meter, and Ethernet control and communication technology.
The X461HB will be available in July with estimated price of US$3,899.