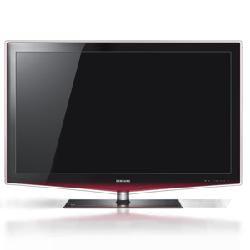 Samsung's 55-inch Touch of Color LCD HDTV, the LN55B650, features 100,000:1 contrast ratio, 1080p resolution, 120Hz, and Medi@2.0.
The 120Hz technology eliminates motion blur and creates smooth transitions between frames, the vendor said.
Medi@2.0 includes Internet TV1 allows users to receive content via Yahoo! and Flickr on screen, it said.
Via DLNA-certified connectivity users can remotely access their PCs' personal media and download them to the TV, Samsung said.
The USB 2.0 multi-media center allows users to connect a thumb drive or a digital camera quickly and easily, the vendor said.
The LCD HDTV is sold at a price of US$2,999.99.