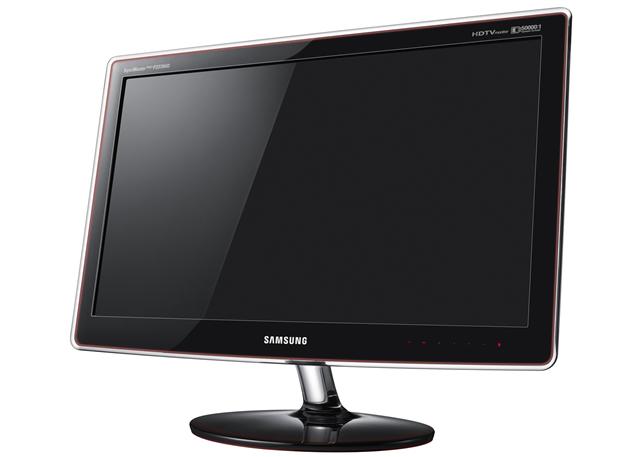 Samsung Electronics America has announced the release of its 70 Series LCD monitors, the P2070, P2370 and P2370HD. These slim LCD monitors have screen depths of 30 mm for the P2070 and P2370 and 65.5mm for the P2370HD and Touch of Color (ToC) design.
The 70 series monitors feature 50,000:1 contrast ratio, 2ms (GTG) video response time and ToC to reduces the reflection of light and glare, the vendor said.
The P2370 offers full HD 1080p resolution (1920x1080) for optimized viewing of HD content. For full HDTV capability, the P2370HD builds on the 1080p capabilities of the P2370 with the addition of a HDTV tuner, integrated speakers with SRS TruSurround HD and remote control.
In addition, the P2370HD also has HDMI and component inputs for additional connections.