OCZ Technology announces new SSDs for netbooks
Photo: Company
Tuesday 21 April 2009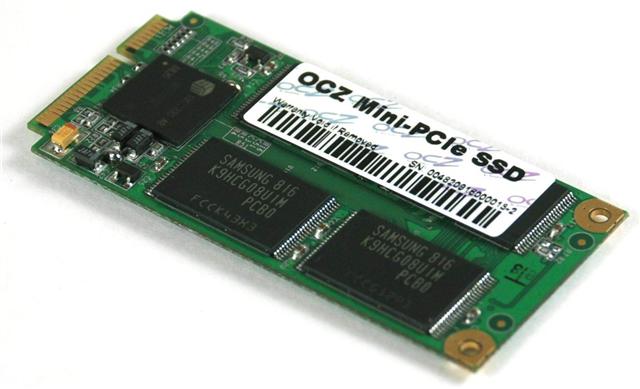 OCZ Technology has unveiled its miniPCI Express solid state drive (SSD) series for netbooks.
The OCZ miniPCIe delivers the reliability and silent operation of SSDs in a smaller form factor, and will be available in both SATA and PATA interfaces.
Notebook upgraders can choose either the SATA version that delivers a 110MB/s read and 51MB/s write speed, or the PATA upgrade that features a maximum 45MB/sec read and 35MB/sec write speeds.
The devices are compatible with Windows XP, Vista, and 7, and Mac OS X and are available in 16GB and 32GB capacities