Osram infrared Ostar Lighting LEDs
Photo: Company
Tuesday 21 April 2009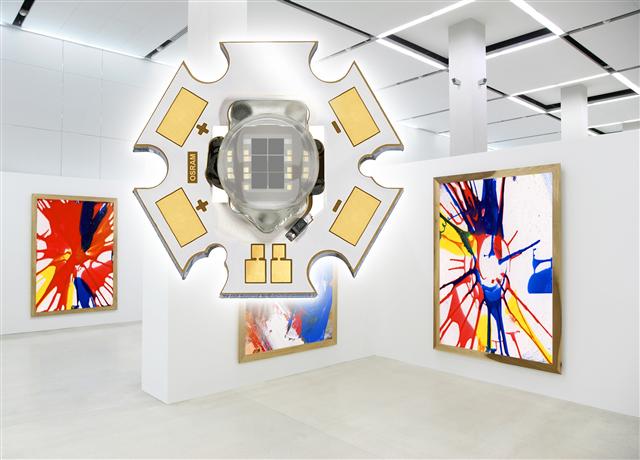 With six powerful thin-film chips and a hemispherical lens, the new Infrared Ostar Lighting LED from Osram Opto produces 3.5W of optical output power at an operating current of 1A.
The hexagonal honeycomb shape of this high-power component enables multiple IR LEDs to be combined to form a large space-saving matrix so that the output power can be increased many times.
The IR Ostar Lighting LED is available in two wavelengths. At 850 nm, the SFH4750 is an optimized union of maximum spectral sensitivity for CCD and CMOS cameras with suppressed visibility for the human eye. The SFH4751 is a version with a wavelength of 940 nm, to which the human eye is almost insensitive.