Acer AspireRevo nettop features Nvidia Ion platform
Photo: Company
Wednesday 15 April 2009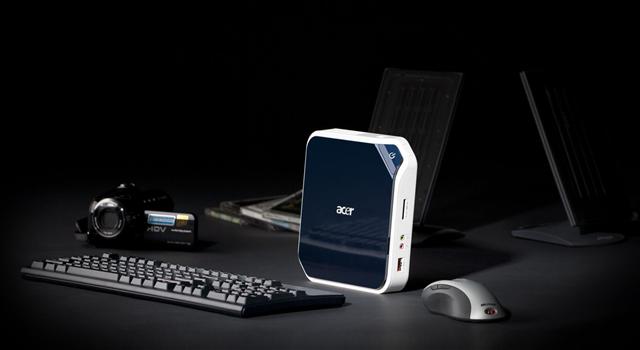 Acer has introduced the Acer AspireRevo, the new nettop that offers advanced graphic capabilities for multimedia contents in high definition.
The AspireRevo adopts the Nvidia Ion platform that combines the Intel Atom 230 processor with the Nvidia Ion graphics processor, and it comes with a choice of a SATA hard drive or solid state drive (SSD) and up to 4GB of DDR2 memory.
Acer AspireRevo is also available in a bundle that comes with a game controller with 3D motion sensors.