OCZ Behemoth gaming mouse
Photo: Company
Friday 27 March 2009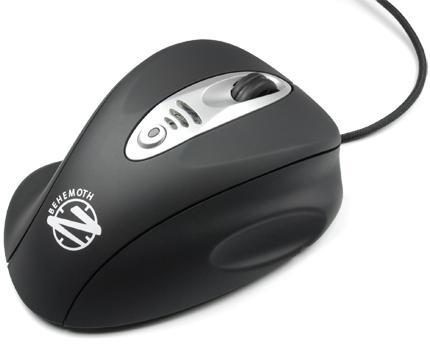 OCZ Technology Group has unveiled a new mouse, the Behemoth, for the gaming market.
The Behemoth offers the ability to fine-tune the optimal balance of the mouse for smooth control and feel with the included weight cartridges. The mouse supports data-upload to the on-board memory, providing plug and play settings, without the need for additional software to unlock the functions.
The Behemoth features a double laser engine that offers motion reporting up to 60-inches per second, and accelerations in either 100 DPI or 3,200 DPI setting.