Cricket launches Samsung Messenger in 11 by 15 feet
Photo: Cricket
Monday 16 March 2009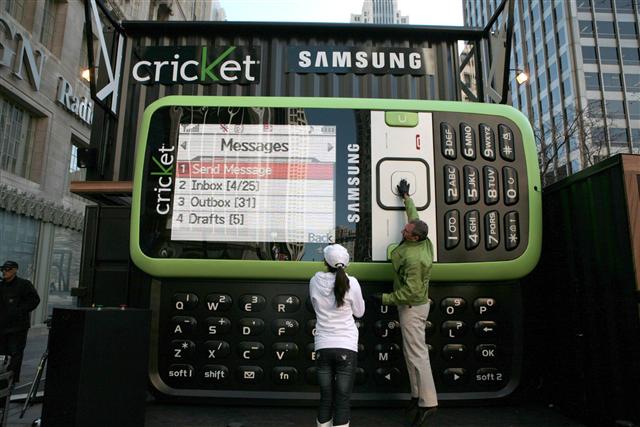 Cricket, a provider of wireless services, and Samsung Telecommunications America (Samsung Mobile) have unveiled the world's largest working cell phone in the Fidelity Plaza in downtown Chicago.
The phone measures 11 feet by 15 feet and is a working replica of a Samsung Messager phone. Cricket invited all Chicagoans to make unlimited, free phone calls and texts on the life-size Samsung Messager through March 15.
The Samsung Messager is equipped with a slide-out QWERTY keyboard, built-in 1.3-megapixel digital camera and MP3 player, as well as a variety of downloadable applications and games. The Messager features multiple Bluetooth profiles, and includes a MicroSD slot for a removable memory card. The Samsung Messager is sold at Cricket stores throughout the US.