A-Data debuts new 2.5-inch SATA SSD 300 Plus
Photo: Company
Thursday 12 March 2009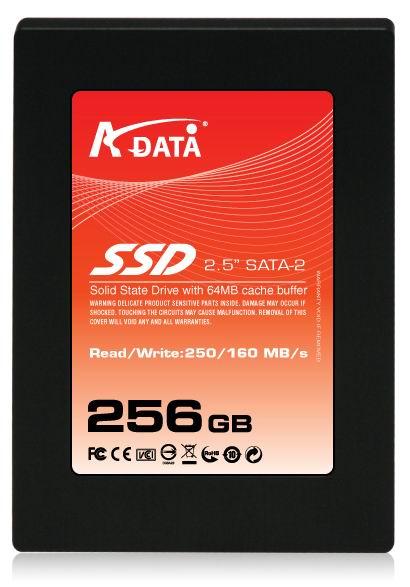 A-Data Technology has announced its new 2.5-inch SATA SSD 300 Plus, a next-generation solid state drive (SSD) with performance significantly increased.
The new 300 Plus SSD increases data-read speeds by 40% and writes by 60%, when compared with a regular SSD, according to A-Data. The SSD utilizes special mobile SDRAM to achieve a sustained read rate at 250MB/sec and write rate at 160MB/sec.
A-Data's new 2.5-inch SSD is available now in storage capacities of 32GB, 64GB, 128GB and 256GB.