Austriamicrosystems ultra-small LED drivers
Photo: Company
Wednesday 11 March 2009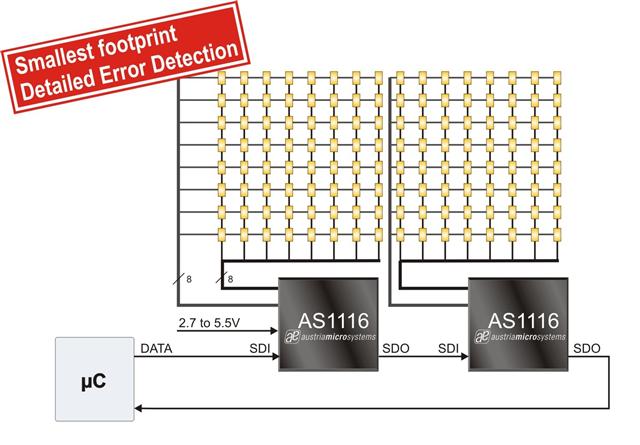 Austriamicrosystems' AS1116 operates from a single 2.7V to 5.5V supply while requiring lowest supply current of 0.6mA during operation and 200nA in shutdown mode.
The AS1116 can drive either eight 7-segment digits or 64 individual LEDs with 47mA per digit or 5.5mA per LED. The current can be adjusted by an external resistor. With an accuracy of กำ3%, the AS1116 improves picture quality of LED displays since intensity variations between LEDs and LED modules are minimized, the company said.
A unique feature of Austriamicrosystems' AS1116 is the built-in LED error detection. The AS1116 can detect any open- or short-circuit within the multiplexed 8x8 LED array and a detailed error report can be read out with the exact position of the broken LED.
The AS1116 is available in a 0.6mm thin TQFN(4x4mm) package. A QSOP 24-pin package is also available.