Ipevo digital photo frame - Kaleido R7
Photo: Company
Monday 2 March 2009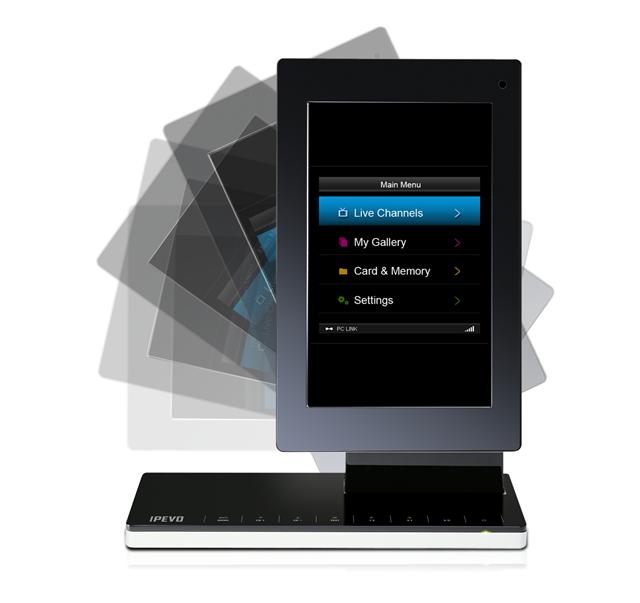 Ipevo has introduced a new digital photo frame - the Kaleido R7. The 7-inch LCD digital photo frame includes Wi-Fi enabled sync and streaming to not only a Mac or PC computer, but also iPhone or Windows Mobile-compliant smartphone.
Users can subscribe to content from photo-sharing Web sites, as well as news or blogs via RSS feeds through its EyeStage content management software.
The Kaleido R7 screen can rotate and tilt, and comes with a remote control. The product will be available in March this year with an MSRP of US$199.