Samsung SL202 camera
Photo: Company
Thursday 19 February 2009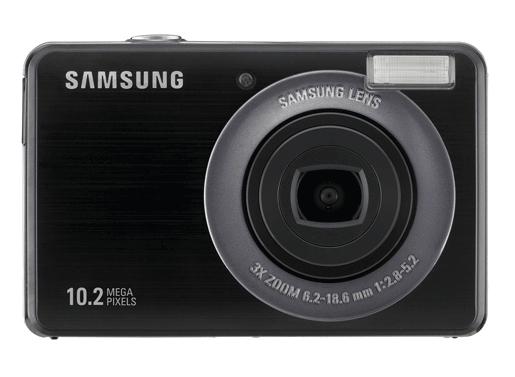 Powered by a rechargeable Li-Ion battery, the SL202 gives users the ability to record high quality MJPEG video at VGA resolution with a frame rate of 30fps. The video, along with photos, can be reviewed on the SL202's 2.7-inch LCD screen. Furthermore, the camera's movie mode allows users to pause and then resume recording video without having to save the clips as individual files.
It also features Samsung's new Smart Auto mode and Smart Album program. Other automatic controls found on the SL202 include Face Detection, Blink Detection, Smile Shot, and Beauty Shot.
The SL202 will be available in March 2009 at an MSRP of US$149.99.