Samsung new SL-Series digital camera - SL30
Photo: Company
Monday 23 February 2009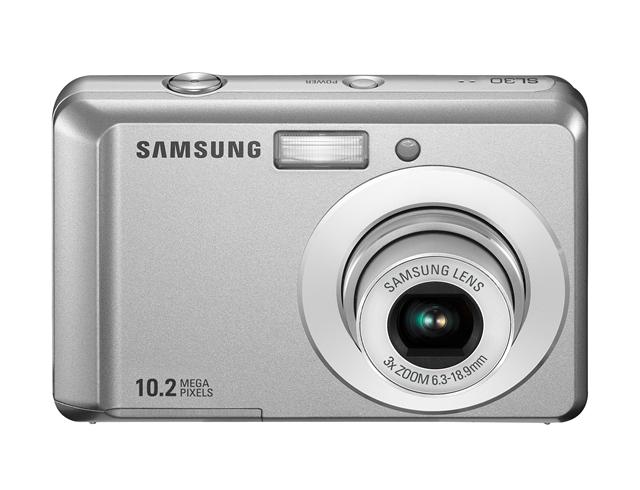 Samsung Electronics America has extended its SL-Series with two 10-megapixel entry-level digital cameras - the SL30 and the SL202.
Both models use Samsung lenses with 3x optical zoom, as well as Digital Image Stabilization to help reduce blurry images.
The SL202 features 2.7-inch LCD screen and is powered by a rechargeable Li-Ion battery, and capable of record high-quality MJPEG video at VGA resolution with a frame rate of 30fps. The SL30 features 2.5-inch LCD screen and is powered by AA alkaline batteries and capable of MJPEG, VGA video recording.
The SL202 will be available in March 2009 at an MSRP of US$149.99. The SL30 will be available in March 2009 at an MSRP of US$99.99