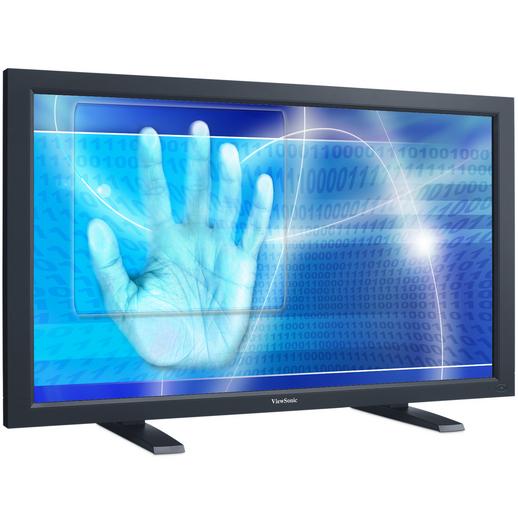 ViewSonic's new commercial display, the CD4220T, features 3M MicroTouch DST touch system as the touch interface.
The DST system offers the 42-inch HDTV-ready CD4220T interactive signage components, such as chemically-strengthened glass to help protect displays in vandal-prone locations.
The display has image resolutions up to 1080i, 500 nits of brightness, 5000:1 contrast ratio, and 8ms response time. The 1366x768 resolution is optimal for PC use. It also contains RS-232 and VGA inputs/outputs, as well as HDMI, S-video, component, composite and PC RGB inputs.
The CD4220T is available immediately with an MSRP of US$2,999.