Transcend announces 4GB DDR3-1800 memory kits for gamers
Photo: Company
Monday 9 February 2009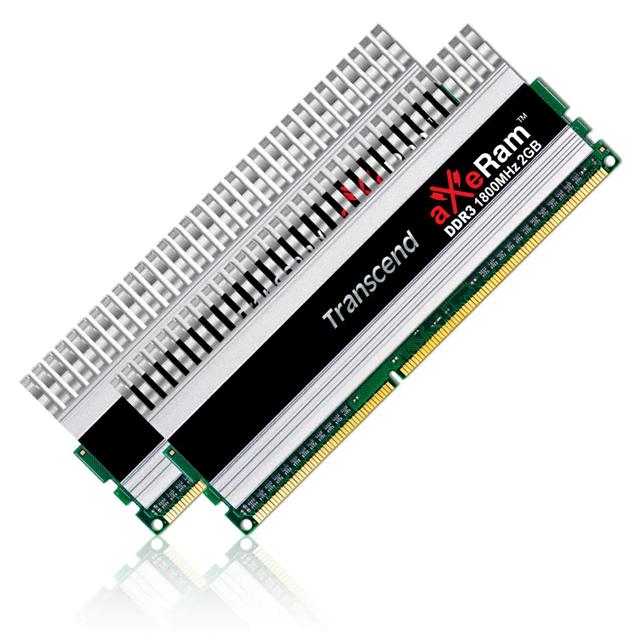 Transcend Information has launched 4GB aXeRam DDR3-1800 memory upgrade kits designed for gamers. The new 4GB aXeRam DDR3-1800 kit's two 240-pin unbuffered 2GB DDR3 1800MHz DIMMs are paired for use in dual-channel configuration, providing memory bandwidth of up to 28.8GB/s.
To ensure stability and signal integrity at high clock speeds, all aXeRam modules use eight-layer PCBs that fully comply with JEDEC standards. The aXeRam 128Mx8 DDR3 DRAM chips are manufactured using small fine-pitch ball grid array (FBGA) packages, detailed Transcend.
Transcend's aXeRam DDR3-1800 modules also support new Intel Extreme Memory Profile (XMP) technology, which allows users with high-performance motherboards to overclock their memory.