Transcend introduces 192GB 2.5-inch SATA II SSD
Photo: Transcend
Thursday 5 February 2009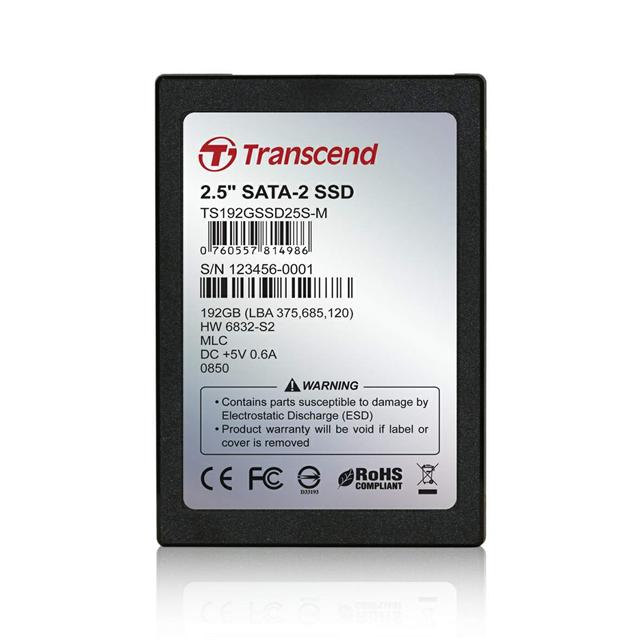 Transcend Information has launched a 192GB 2.5-inch solid state drive (SSD) with SATA 3Gb/s or IDE interfaces.
The MLC-equipped 192GB SSD delivers read/write speeds of up to 150/90MB per second for notebook computers.
The new SSD also features integrated ECC (Error Correction Code) to ensure accurate data transfer, as well as built-in wear leveling technology that guarantees ultra-long storage lifespan and long-term reliability, according to Transcend.