Samsung all-in-one outdoor LCD display, 460DRn-A
Photo: Company
Tuesday 3 February 2009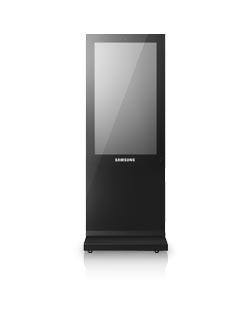 Samsung Electronics ahs introudced a 46-inch all-in-one outdoor LCD display solution,the 460DRn-A.
The 460DRn-A features built-in air conditioning. Its protective glass, shock sensor and camera protect it from vandalism. The product is designed to withstand rain, snow, dust, heat and other harsh environments.
The display also features 1500 nits brightness, 3500:1 contrast ratio, and 1366x768 resolution, plus touch screen functionality, integrated speakers, and network connectivity through its built-in PC.