AMD Geode platform with DDR2 support
Photo: Terry Ku
Friday 23 January 2009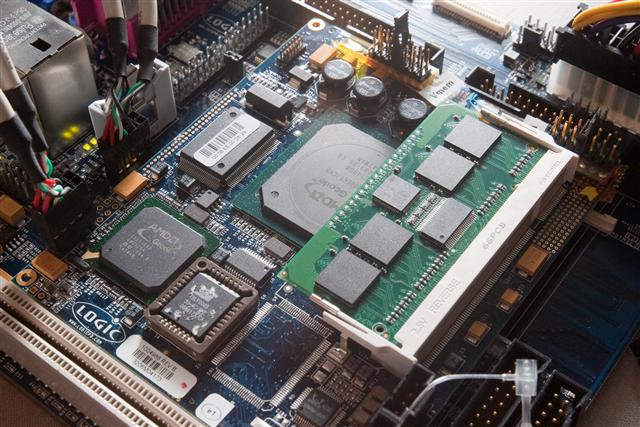 AMD has introduced new technology to let its low-power Geode platform use DDR2 memory.
The technology places a DDR2 memory socket onto a board's original DDR memory socket, and requires only a BIOS update for the motherboard to use the new memory specification.
AMD pointed out that the technology can save PC makers around 10% of the cost compared to using original DDR memory, and can also further reduce power consumption of the Geode platform since DDR2 memory consumes less power.