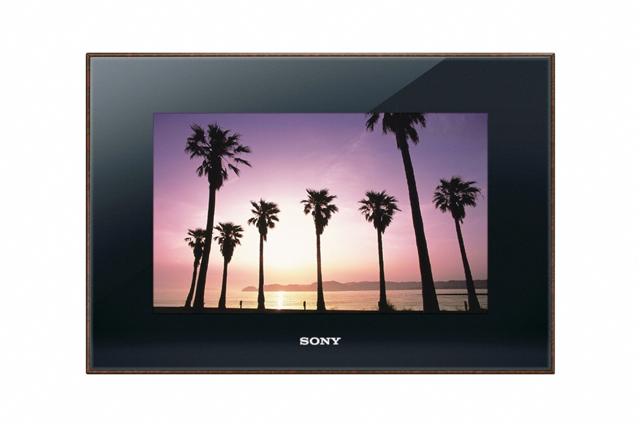 Sony introduced four new digital photo frames at the International Consumer Electronics Show (CES) 2009.
The new 10-inch digital photo frame (DPF-X1000 and DPF-V1000) is featured with TruBlack technology with 15 times sharper contrast and is 13% brighter than the company's previous photo frames.
DPF-X1000 and DPF-V10 offer new alarm clock, auto dimmer and a variety of slide-show features. The auto dimmer feature automatically adjusts the display's brightness based on the lighting. The DPF-X1000 and DPF-V10 offer an orientation sensor that detects and adjusts the display according to the position of the photo frame.
The DPF-X1000 frame has 2GB of storage and comes in black with wood trim. The DPF-V1000 model can store photos up to 1GB and comes in black with silver trim.
With a built in alarm clock, the 9-inch DPF-D92 and 8-inch DPF-D82 digital photo frames have a VGA LCD display with a 15:9 aspect ratio and 1GB of internal memory. These wall-mountable frames offer the same clock, calendar and search functionality as the top-end models. The DPF-D92 frame comes in black and brown, and the DPF-D82 model comes in black.
The four new photo frames all are Bluetooth ready. Digital images can be loaded onto the internal memory of the digital photo frames with Memory Stick PRO, Memory Stick PRO Duo, SD Memory Card, MMC, SDHC, Microdrive, xD-Picture Card and Compact Flash Card.
The DPF-X1000 and DPF-V1000 digital photo frames will be available in March for about US$300 and US$250, respectively. Pricing and availability for the D92 and D82 models will be announced later this year.