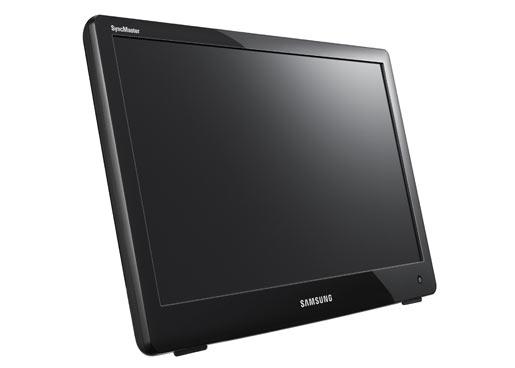 Samsung Electronics America has launched a set of multi-display monitors including a new 22-inch SyncMaster 2243QW, and laptop companion monitors LD220 and LD190X.
All three monitors incorporate Samsung's UbiSync technology, which creates a multi-monitor system without a graphic card or complex software installations, and is able to connect up to 6 displays to a PC via USB.
The 2243QW features resolution of 1680x1050, 1000:1 contrast ratio, and 5ms response time. In addition to a built-in USB hub, the monitor also features the traditional VGA (15-pin D-sub) and DVI-D connections, and it is compatible with both Mac and Windows systems.
The LD220 and LD190X monitors have a resolution of 1920x1080 and 1366x768, 5ms response time, contrast ratio of 1000:1, and are compatible with Windows Vista. The monitors have two-lamp low power consumption and an off timer to help conserve energy.
The LD190X model uses UbiSync wireless technology that transmits video signal to the monitor from the host notebook and uses about 33% less energy than a conventional 19-inch product.
All monitors are available through Samsung resellers and distribution channels.