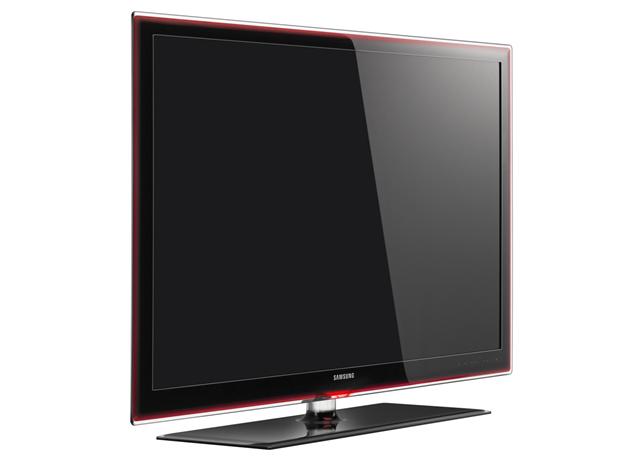 Samsung Electronics America launched a new line-up of advanced LED HDTVs at the International Consumer Electronics Show (CES) 2009.
Using LEDs as the primary light source, the new 8000, 7000 and 6000 series feature high contrast ratios and slim depths.
Each of the three Samsung LED HDTV series features Samsung's Wide Color Enhancer Pro, which lets consumers enjoy a broader color palette, and the Ultra Clear Panel, which allows the preservation of detail even in brightly-lit viewing conditions.
The entire LED HDTV line-up is featured with Samsung's Auto Motion Plus frame interpolation technology. The 8000 series uses a refresh rate of 240Hz, while the 7000 and 6000 series come with a 120Hz refresh rate.
Samsung developed the "Internet@TV - Content Service" with Yahoo!. Using either a wired or wireless Ethernet connection included in the 8000 and 7000 series, the service allows users to access content onscreen from Yahoo!, Flickr, YouTube and more. The 6000 series includes access to Samsung's InfoLink RSS service.
Lit by LEDs the Samsung 8000, 7000 and 6000 series all meet the Energy Star v3.0 guidelines.