CES 2009: G-Core Mini Caddy features Qualcomm mirasol
Photo: company
Tuesday 13 January 2009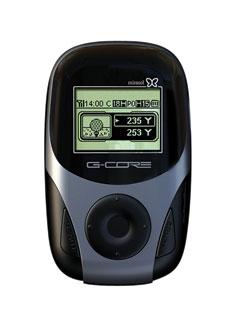 Qualcomm announced at the 2009 CES that G-Core will be the first GPS device maker to feature Qualcomm's MEMS-based mirasol display in the G-Core Mini Caddy, a GPS golf range finder.
By incorporating mirasol displays, the G-Core Mini Caddy will enable golfers to view the range finder in direct sunlight and for extended periods of time.
Weighing less than a golf ball at 36 grams, the G-Core Mini Caddy incorporates a 1.2-inch bichrome mirasol display.
Mini Caddy's 1GB of internal memory can content information on more than 25,000 golf courses worldwide.