CES 2009: Samsung touchscreen phone Eternity
Photo: Company
Monday 12 January 2009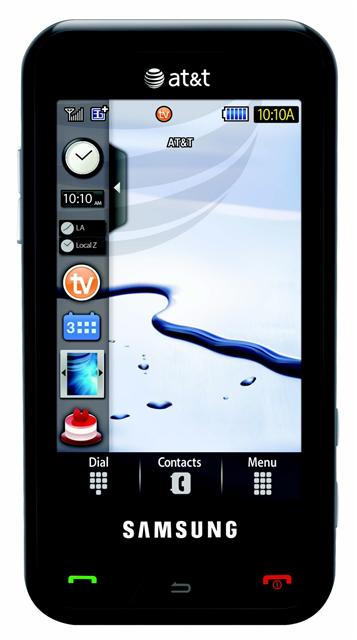 Samsung's Enternity has a 3.2-inch touchscreen, 3.0 megapixel camera with video capture, Video ShareSM calling, messaging capabilities including mobile email and instant messaging, Bluetooth technology and a microSD memory card slot supporting up to 8GB.
It supports an accelerometer that will automatically detect motion and the orientation of the device allowing for the use of additional feature capability, including autorotation of the display, motion sensing games and photo scrolling by tilting the device.
The Samsung Eternity was showcased at CES 2009.