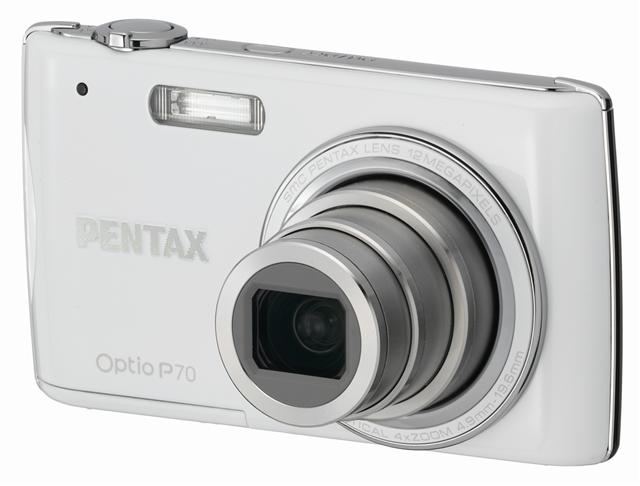 The 12-megapixel Optio P70 features a 4x optical zoom (equivalent to 27.5mm-110mm) and a wide angle 28mm lens.
Additional features include a 2.7-inch high-resolution, wide-angle view LCD panel, and Pixel Track Shake Reduction technology.
The Optio P70 also offers Advanced Face Recognition that tracks up to 32 faces in 0.03 seconds, and both Smile Capture that automatically releases the shutter when subjects smile, and Blink Detection to alert the picture taker if the subject's eyes are closed.
Digital Shake Reduction sets sensitivity up to ISO 6400 to prevent subject blur, HD movie captures vivid video in widescreen 720p at 15 FPS, and a Vertical Snap mode allows image capture with the ease of a cell phone camera.
The Pentax Optio P70 will be available for US$199.95 in white, red and silver.