Touch tablet Motosurf A3100
Photo: Company
Thursday 8 January 2009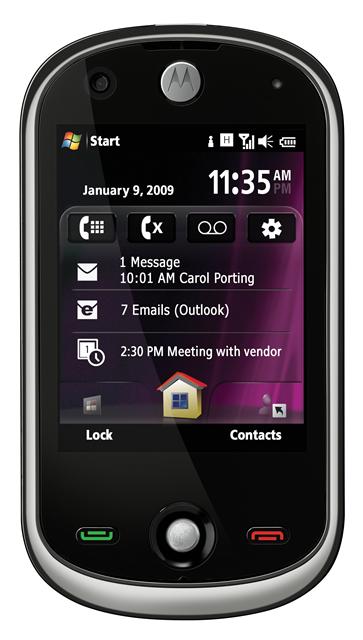 The A3100 is a 3G device with a personalized icon-based touch screen.
With the customizable icon-based carousel, users can obtain access to continuous live feeds, weather, email, news and calendar events, by touching and swiping fingers across the vibrant touchscreen.
It weighs 119g and measures 110x59.7x13.7mm. It runs on Window Mobile 6.1 Professional, with USB 2.0 HS, stereo Bluetooth wireless technology with A2DP. Its display is a 2.8-inch QVGA touch panel.