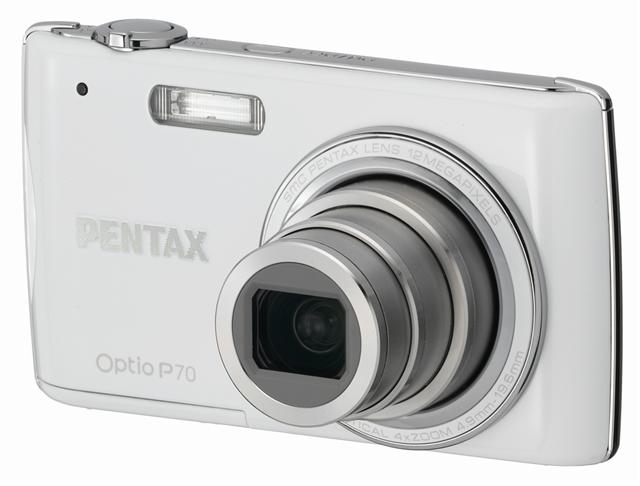 Pentax Imaging's Optio E70 is an ultra-slim 12-megapixel digital compact camera for large, detailed images.
It features a 4x optical zoom (equivalent to 27.5mm-110mm), plus a wide angle 28mm lens for landscape, indoor and group photos.
Additional features include a 2.7-inch high-resolution, wide-angle view LCD panel, and pixel track shake reduction technology that helps reduce noise in poor lighting.
The Optio P70 also offers face recognition that tracks up to 32 faces in 0.03 seconds, as well as smile capture that automatically releases the shutter when subjects smile, and blink detection that alerts users if subjects' eyes are closed.
The Optio P70 will be available for US$199.95 in a choice of three colors: white, red and silver. It will ship in February 2009.