MSI U115 Hybrid netbook
Photo: Company
Wednesday 31 December 2008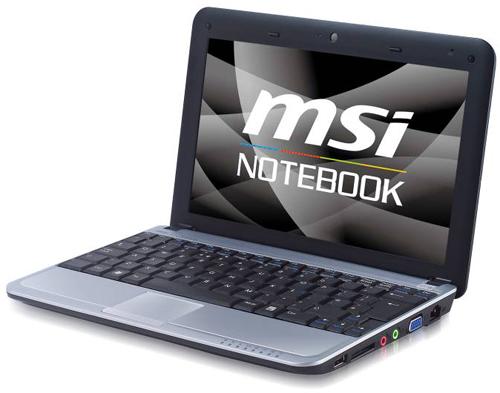 MSI's U115 Hybrid netbook that is capable of operating both a solid state drive (SSD) and hard drive simultaneously.
The U115 Hybrid uses the SSD to run Windows and the hard drive for file storage, but is able to temporarily power down the hard drive and store files on the SSD to help extend the battery life.
The netbook features Intel's Menlow platform with an Atom processor and 10-inch widescreen LCD display with a resolution of 1024x600 and LED backlight.