WinHEC 2008: Ipevo Kaleido R7
Photo: CJ Liu
Thursday 25 December 2008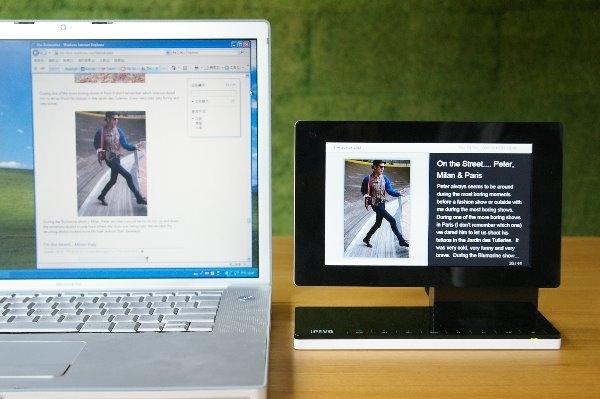 Ipevo's Kaleido R7 wireless digital photo frame recently won a WinHEC 2008 award in the media and entertainment category.
The Wi-Fi enabled device features management software called Eyestage that allows users to manage their photos from a PC an view them even when they are not at the computer. The software is also designed to support management of photo collections hosted on the Internet, with Flickr and Picassa currently supported.
Ipevo believes that a digital photo frame should be more than just a gadget to store pictures. Users can also subscribe to RSS feeds that can be viewed on the frame and is considering adding music and video support to future models.