Asustek's Skype certified standalone videophone AiGuru SV1
Photo: Company
Tuesday 23 December 2008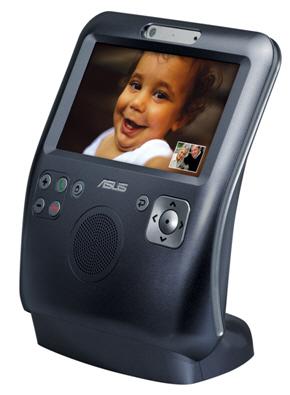 AiGuru SV1, part of Asustek Computer's Eee videophone product family, is a Wi-Fi-capable device that enables users to make video calls for free to other Skype users without the need for a computer.
It features a large 7-inch display and a built-in webcam, speaker and microphone.
The AiGuru SV1, priced at US$299.95, is now available in North America from Skype's online shop, and will be available from Asustek's authorized resellers.