HP's flexible electronic display prototype
Photo: Company
Monday 15 December 2008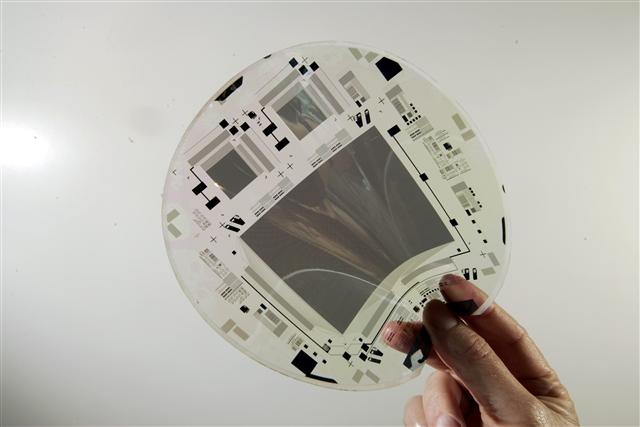 Hewlett Packard (HP) and the Flexible Display Center (FDC) at Arizona State University (ASU) have announced the prototype of flexible electronic displays.
The unbreakable displays were created by the FDC and HP using self-aligned imprint lithography (SAIL) technology. SAIL is considered "self aligned" because the patterning information is imprinted on the substrate in such a way that perfect alignment is maintained regardless of process-induced distortion. SAIL technology enables the fabrication of TFT arrays on a flexible plastic material in a low-cost, roll-to-roll manufacturing process. This allows for more cost-effective continuous production, rather than batch sheet-to-sheet production.
Flexible displays are made almost entirely of plastic. The production of the displays used up to 90% less materials by volume compared to normal display production process.