Nokia launches messaging device E63
Photo: Company
Monday 1 December 2008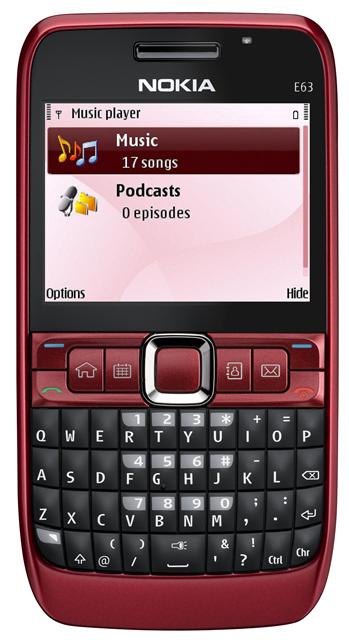 The Nokia E63 is designed for people who need to manage their business and personal lives equally well.
It includes Wi-Fi connectivity, easy access to Mail for Exchange and dedicated key access to contacts, calendar and email.
The Nokia E63 also has the ability to switch modes with a single key press, switching from a view of corporate mail, appointments and intranet data, to a personal mode with a picture of friends, personal email and shortcuts to favorite hobby blogs or websites.