MultiLED packages for video from Osram Opto
Photo: Company
Tuesday 18 November 2008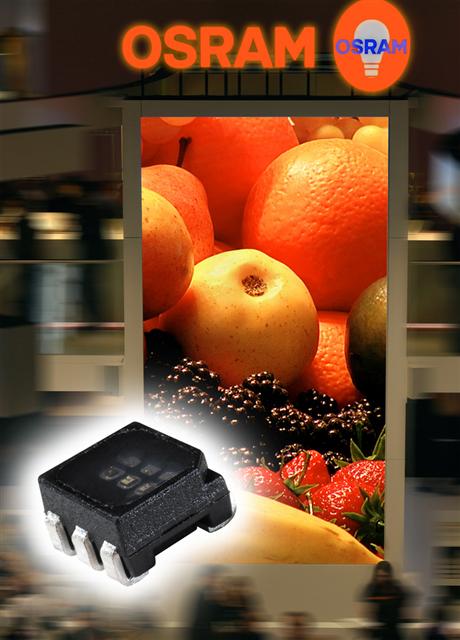 Osram Opto Semiconductors has launched two new MultiLEDs for LED video displays that require high brightness and high color fidelity from all viewing angles. In addition, the jet black package version with a higher contrast level and depth of color is ideal for indoor applications that are exposed to a wide dynamic range of ambient lighting.
The MultiLED with black packaging offers contrast in video displays with a luminance of 2,000cd/m² and a pixel spacing of 5-7mm. The color black appears on the display as a truly deep black, which gives pictures great depth and creates 3D effects.
The white point for the new MultiLED in the white package is at 2,000mcd. Both new versions are based on high-power chips featuring the latest Thinfilm and ThinGaN technology. The MultiLEDs are manufactured in very narrow tolerances in terms of brightness and color to ensure homogeneous screen display, and the display colors remain constant from all viewing angles. These extremely bright multi-chip LEDs also benefit from their 6-lead design, ensuring effective heat removal and enabling currents of 15 mA per color to be achieved, even at an ambient temperature of 85 degree.