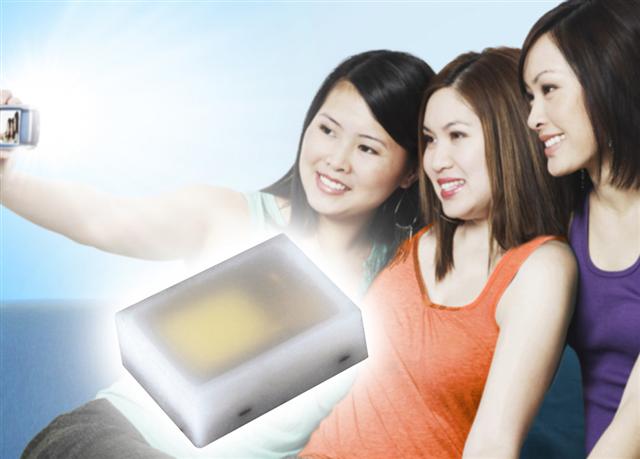 Osram stated that the new Ceramos and Oslux LED flash products are twice as bright as their predecessors, and will be used to target higher pixel resolution digital camera applications.
The brightest LED without a lens for flash photography is the Ceramos, Osram said, and the product is also available with a diffused encapsulation for a neutral white appearance.
Oslux, with its built-in special lens, is for use without external optics in cell phones or digital cameras, and optimizes illumination over the target area.
Ceramos produces 90 lumens from an operating current of 500mAm making it one of the brightest LEDs without a lens for flash photography currently available on the market. Both Ceramos versions are fully encapsulated.
The white light is produced by blue ThinGaN chips measuring just 1 mm² and a yellow converter by means of chip-level conversion.
The Oslux produces a 100 lux from an operating current of 500mA and higher brightness values can be achieved with higher operating currents.