Samsung 46-inch touch screen LCD display
Photo: Company
Tuesday 11 November 2008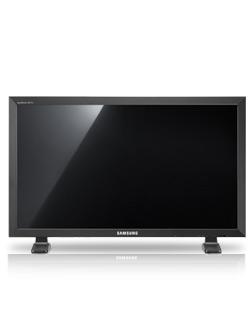 Samsung Electronics' 46-inch touch screen LCD display, the 460TSn, is an integrated solution, featuring touch-sensitive infrared (IR) technology and a 3mm protective LCD glass panel. The TSn series is built to last in a commercial environment.
The 460-TSn also comes with built-in PCs running Windows XPe, and Samsung's MagicInfo-Pro content management software can control the displays remotely over the network.
The product also features a contrast ratio of 3,000:1, resolution of 1920x1080, and two built-in 10watt speakers.