Toshiba Qosmio X305 series notebook features three Nvidia GPUs
Photo: Company
Friday 21 November 2008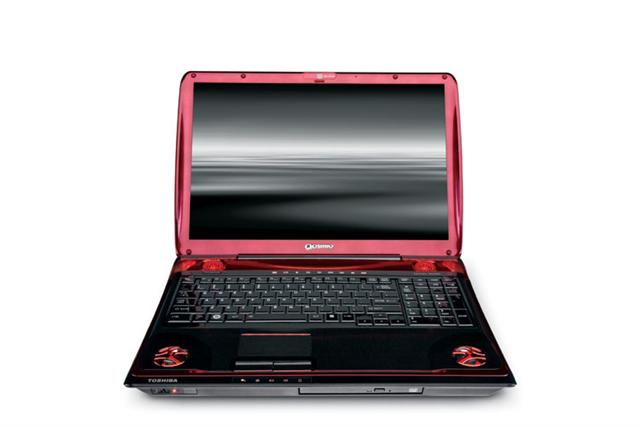 Toshiba said that it has set out to reset the bar for its high performance gaming notebooks with the Qosmio X305 series. The new systems features the GeForce 9400M graphics processing unit (GPU) along with a pair of Nvidia GeForce 9800M GTS enthusiast-class GPUs.
The Toshiba Qosmio X305-Q708 and X305-Q706 are the first pair of notebooks to incorporate three powerful Nvidia GPUs, gives users a choice between maximum performance and quiet operation, Toshiba stated.
The unique design featuring three NVIDIA GPUs enables the Qosmio X305-Q708 and X305-Q706 notebooks to deliver scorching gaming performance by combining the horsepower of two discrete GeForce 9800M GTS GPUs with Nvidia SLI technology, and allows the option of switching to a quiet operation mode with Nvidia Hybrid SLI technology.