Leadtek WinFast PX9500 GT Low Profile graphics card for SFF PCs
Photo: Company
Wednesday 5 November 2008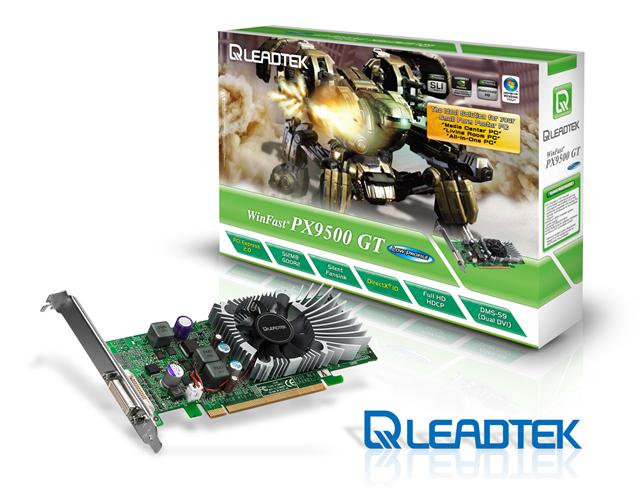 Leadtek Research has launched the WinFast PX9500 GT Low Profile graphics card designed for small form factor PCs.
The new card combines style with versatility to support both media entertainment functions together with dual digital and analog monitors. Its long-life 2-ball fansink creates a dramatic cool-down effect and reduces noise level to below 30dB, according to Leadtek.
Based on the Nvidia GeForce 9500 GT GPU, the WinFast PX9500 GT Low Profile currently comes with 512MB 128-bit GDDR2 memory, with the GPU clocked at 550MHz.
WinFast PX9500 GT Low Profile is particularly suitable for small form factor PC with its ideal size of 2.71-inch x 6.97-inch x 0.67-inch.