FPD China 2009: AUO ultra-slim 46-inch panel
Photo: Company
Thursday 12 March 2009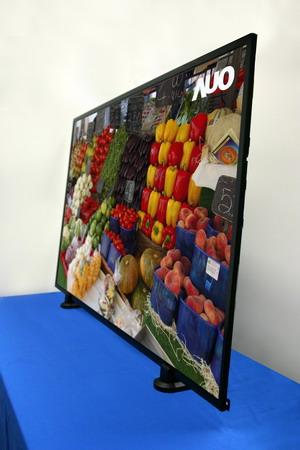 AU Optronics (AUO) is showcasing its ultra slim 46-inch full HD TV panel at the FPD China this year on March 11-13.
The 46-inch LCD TV panel is less than 10mm in thickness with built-in LED backlight.
AUO is also showing its 240Hz response time technology, environmental 52-inch "Eco-Plus" full HD panel, and several handset display technologies during the FPD show.