Simon Trading 8-inch Wi-Fi photo frame - PhotoM@il-X
Photo: Company
Tuesday 21 October 2008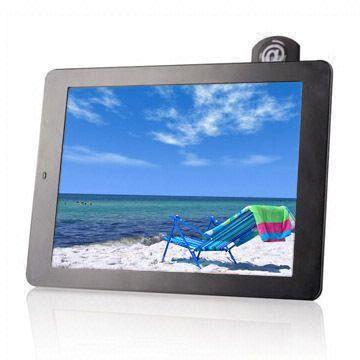 Simon Trading recently exhibited the 8-inch Wi-Fi digital photo frame (PhotoM@il-X) at the China Sourcing Fair 2008 in Hong Kong.
The PhotoM@il-X features a resolution of 800x600; Wi-Fi connectivity with WEP 64-bit, WEP 128-bit, WPA and WPA2 encryption; a built-in 2GB NAND flash drive, and it supports 4-1-card slot for SD, MMC, MS, MS-Pro and xD, plus it can receive e-mail and weather forecast and other information from middleware server.
The PhotoM@il-x sells for HK$2,000 (US$258).