Catalyst Semiconductor unveils its first device in new line of temperature sensors
Photo: Company
Wednesday 24 September 2008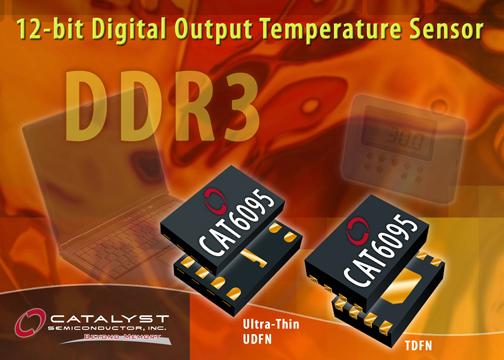 The CAT6095 is a 12-bit digital output temperature sensor available in a 0.55mm height UDFN package for DDR3 memory module applications in high-speed PCs and laptops, environmental control systems and industrial process control equipment.
The UDFN package provides accurate temperature monitoring in a 30% lower profile package compared to standard 2x3x0.8mm TDFN packages.
Pricing for the CAT6095 temperature sensor is $0.35 each, in 10,000 piece quantities.