STMicroelectronics begins sampling next-generation decoder IC for STBs
Photo: Company
Tuesday 23 September 2008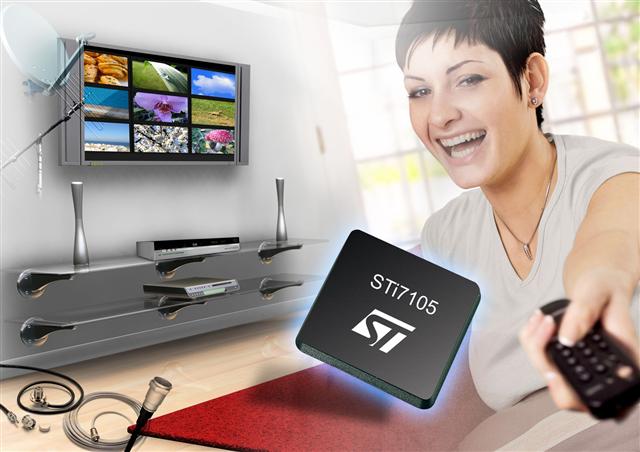 STMicroelectronics, the world's leading supplier of silicon chips for set-top boxes (STBs), has begun sampling the STi7105 high-definition video decoder, with enhancements for higher performance, lower power, and lower bill of materials costs in STBs and home media servers.
As the latest evolution of ST's STi710x single-chip decoders, it supports H.264, VC-1. MPEG2, and WM9, the STi7105 uses the same architecture enabling easy migration.
The device is available now in sample quantities in a 27x27 PBGA package, at a price of US$15.