Panasonic claims the world's smallest and lightest digital interchangeable lens camera
Photo: Company
Friday 19 September 2008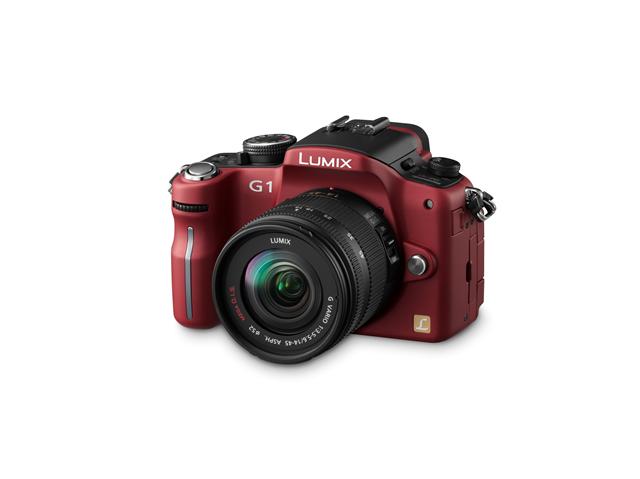 The Lumix DMC-G1 is the world's smallest and lightest digital interchangeable lens camera, according to Panasonic.
Weighing in at approximately 385 grams (0.85 lbs), the advanced photo quality and flexibility are made possible by the Four Thirds System. With the device's innovative design, consumers will appreciate the portability of a smaller camera body and lenses.
The G1 will be available in mid-November as a kit with the new Lumix G Vario 14-45mm/F3.5-5.6 ASPH/MEGA O.I.S lens.
The LUMIX G1 will come with black, blue and red mod