Nokia N85 handset features a 2.6-inch OLED screen
Photo: Company
Tuesday 9 September 2008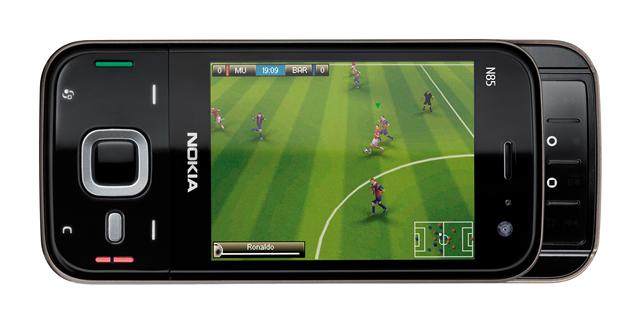 Nokia has unveiled the N85 handset, the latest Nokia N series multimedia computer made to set new standards for mobile entertainment, gaming and sharing.
With an eye-catching 2.6-inch OLED screen the Nokia N85 redefines the mobile experience. It boasts N-Gage gaming, music with in-built FM transmitter, 5-megapixel camera with Carl Zeiss optics and geotagging capabilities, and a three month license for turn-by-turn voice navigation and high-speed connectivity.
The Nokia N85 is expected to begin shipping in October 2008.