Sony Europe 8-inch DPF DPF-D100 3.2MB digital photo frame
Photo: Company
Thursday 28 August 2008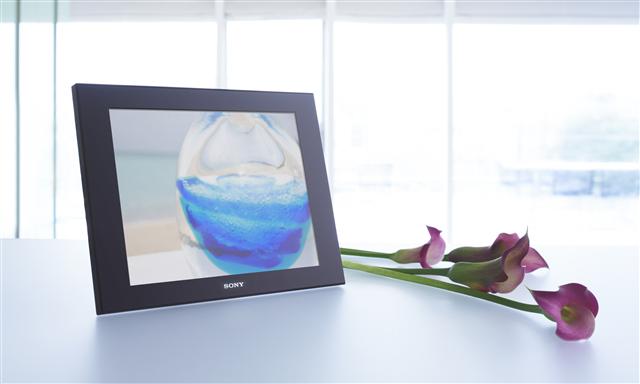 Sony Europe has introduce two digital photo frames - an 8-inch (DPF-D80) and 10.2-inch (DPF D100). Both feature an SVGA panel (800x600, 4:3 format), and correcting landscape/portrait display via an auto orientation sensor.
The photo frames support multi-memory card formats including MS, MS Duo, SD, CF and xD, in addition to an internal 256MB of memory.
The DPF-D80 and DPF-D100 digital photo frames will be available from October 2008.