Mio Leap K1 and Leap G50 handsets
Photo: Eric Mah
Friday 6 June 2008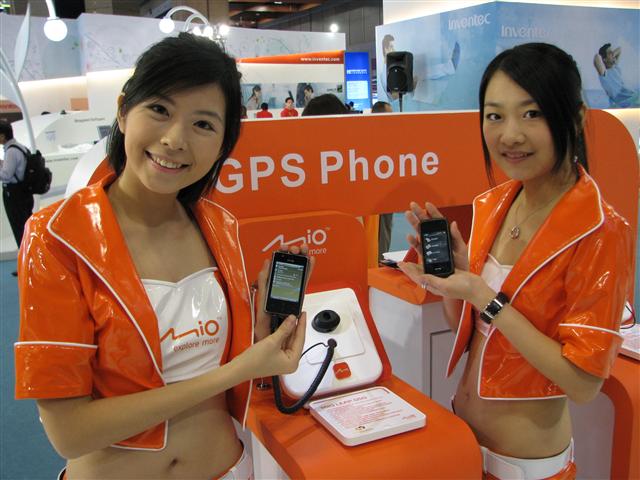 Mio recently introduced its Leap K1 and Leap G50 GPS phones at Computex 2008.
The K1 uses Windows CE 5.0 and features displays on both sides of the phone, a 2.6-TFT touch screen for PDA functionality and a 1.69-inch TFT OLED screen for phone mode. The GSM tri-band phone also has a 2-megapixel camera.
The Leap G50 is a Windows Mobile 6.1 powered GPS handset. The GSM quad-band device has a 2-megapixel camera.
Both the K1 and G50 are scheduled to be released soon, first in Taiwan.