Ostendo CRVD display with keyboard and mouse
Photo: Company
Thursday 22 May 2008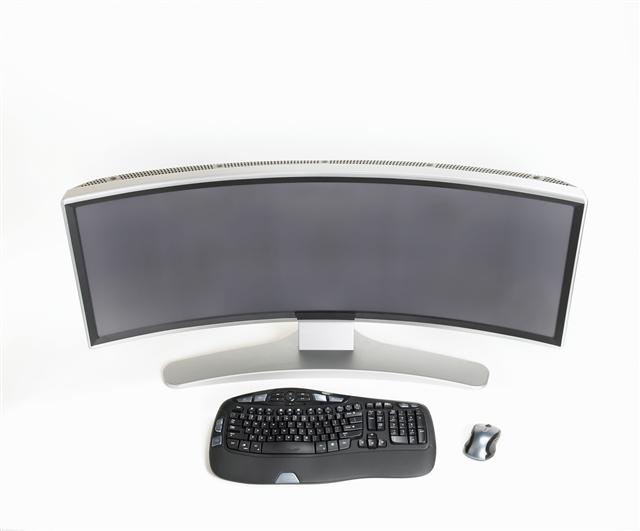 Ostar-Projection LED modules from Osram are backlighting a new ultra-wide curved display from Ostendo Technologies.
The Ostendo CRVD curved display has a 42.4-inch diagonal and provides a 2880x900 pixel resolution (double WXGA+).
It is ideal for applications such as simulations, gaming, financial analysis, digital imaging, web-content creation or any desktop computing application that benefits from significant amounts of seamless real estate.