Acer Aspire Predator desktop PC
Photo: Company
Thursday 22 May 2008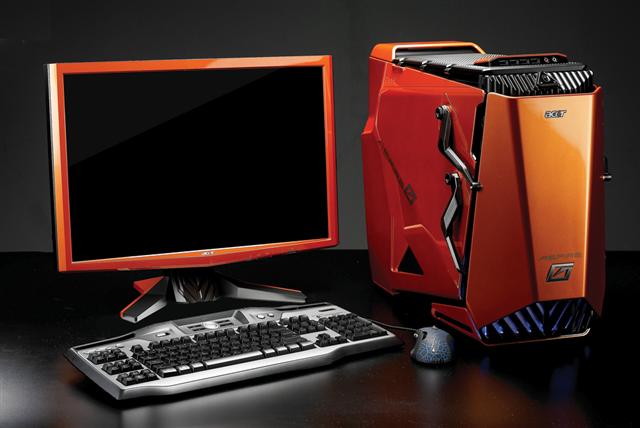 Acer recently announced its new Aspire Predator line of desktop computers for PC gaming enthusiasts. The new line is expressly designed for gamers.
The Aspire Predator incorporates the highly overclockable Intel Core 2 Extreme quad-core processor with a FSB of 1333MHz.
In addition, Nvidia's nForce 780i SLI chipset offers 3-way SLI capability with two GeForce 9600GT, 9800GTZ or 9800GX2 cards.