Interactive key fob from Delphi using E-Ink's segmented electronic paper display
Photo: Business Wire
Monday 12 May 2008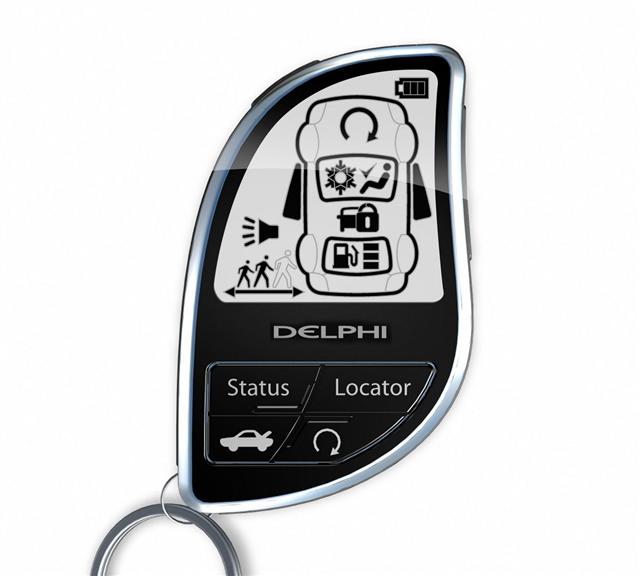 E-Ink Corporation recently announced the general availability of its next generation segmented display cells (SDC).
The SDC products are simple digit, icon and alpha-numeric displays, offering exceptional readability in a paper-thin form factor that uses minimal battery power, according to the company.
The new SDCs are 40% thinner with a wider operational temperature range and increased flexibility for repetitive 3-D bends or 2-D conformable solutions.