E-Ink cooperates with Epson on e-paper
Photo: Digitimes
Friday 18 April 2008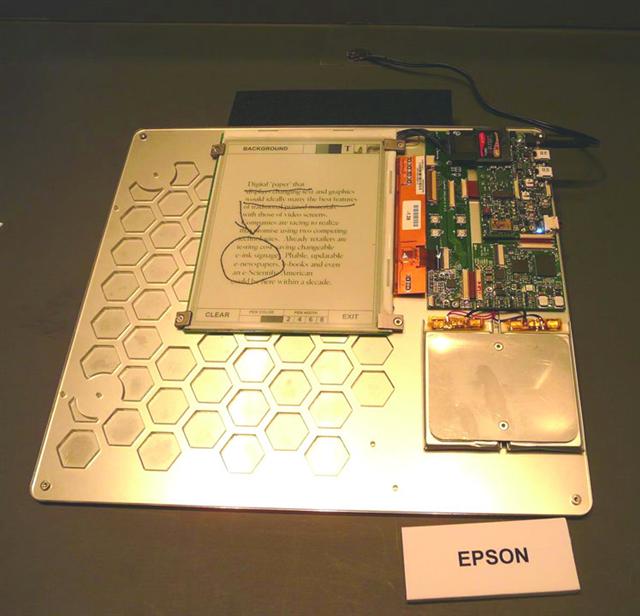 Seiko Epson and E-Ink announced a jointly developed display controller IC enabling new capabilities for E-Ink's Vizplex-enabled electronic paper displays.
The Epson display controller will bring greater functionality to EPDs using E-Ink technology by speeding up the user interface via seamless navigation, drop down/popup menus, responsive cursors and real-time keyboard entry.
The controller enables the display to perform up to 16 tasks in parallel and supports smooth and responsive pen input devices for annotations and sketches.