Pandigital PanTouch digital photo frame
Photo: Business Wire
Thursday 3 April 2008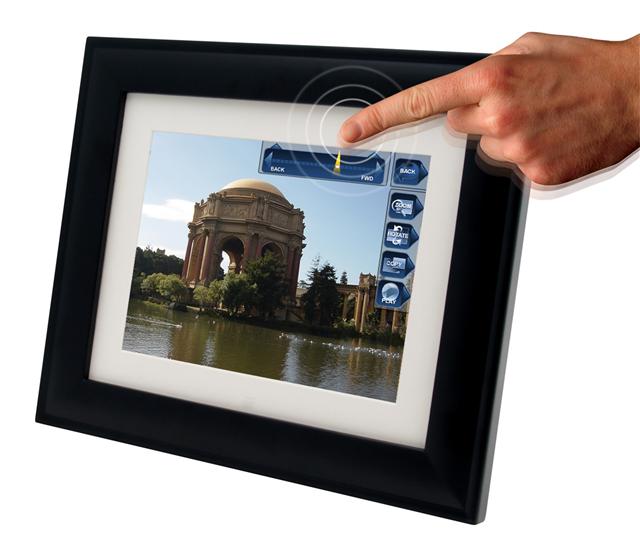 Pandigital's new PanTouch line of digital photo frames use touch and slide motion controls, allowing customers to tap or swipe icons to access digital photos, MP3 music and video clips.
All aspects of the user friendly PanTouch frames were designed to be simple and intuitive, including the patent pending 'page turn' effect, which simulates a photo album being turned by a simple forward or backward swipe motion.
Prices range from US$120-US$250 and will be on retail store shelves in May.